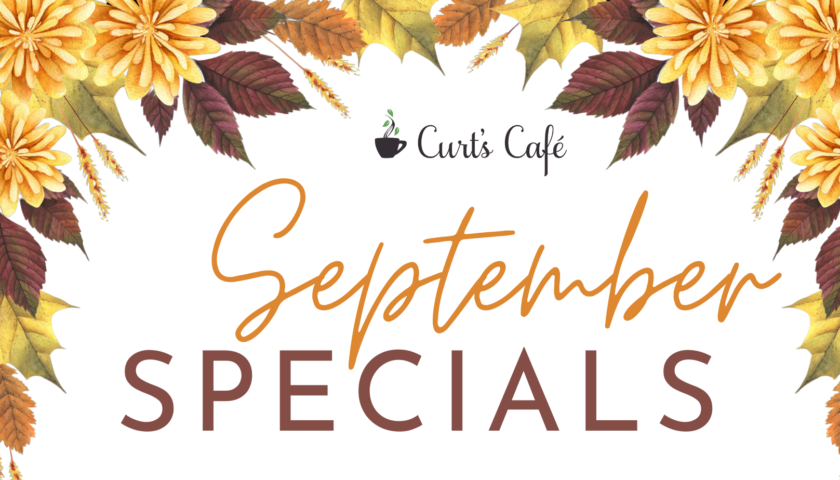 September Specials
Check out our bakery and kitchen September specials.
BAKERY SPECIALS
Peach Pie Scone
Snickerdoodle Cookie
Cranberry Walnut Muffin
KITCHEN SPECIALS
Apple & Turkey Grilled Cheese
Grilled cheese with apple, smoked turkey, spinach, cheddar cheese, and apple butter on sourdough bread.
Served with chips and a pickle.
Arugula Beet Salad
Arugula & spring mix topped with roasted beets, shallots, toasted walnuts, and goat cheese crumbles served with balsamic vinaigrette.