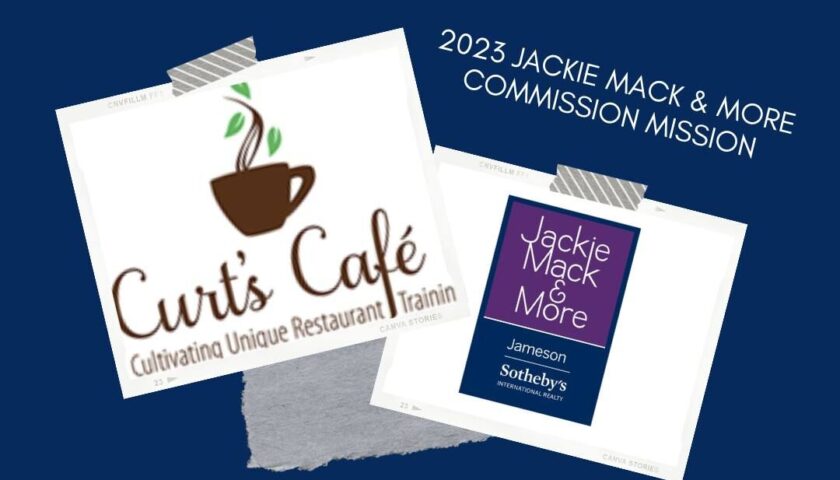 Jackie Mack Commission Mission
Vote for Curt's Café!
Jackie Mack is a generous realtor in Evanston who donates part of her September commissions to local non-profit organizations. One vote per person, must be done by Sept. 20. Please vote for Curt's Cafe!
2023 Jackie Mack Commission Mission Vote here >> https://form.jotform.com/232436672706055
Track results here >> https://www.jackiemack.com/results/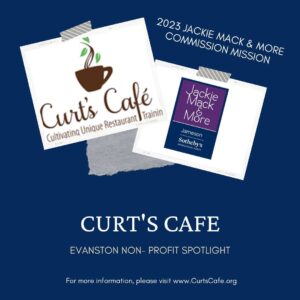 Jackie Mack & More's write up on Curt's Cafe
Evanston Non-Profit Spotlight: Curt's Cafe
Curt's Café's Mission:
CURT'S CAFÉ IMPROVES OUTCOMES FOR YOUNG ADULTS LIVING IN AT-RISK SITUATIONS THROUGH WORK AND LIFE SKILLS TRAINING.
Curt's Café's Two Bold Goals for the Next Three Years Are:
Goal 1: Strengthen Curt's Café's leadership and governance structures in order to effectively support and achieve our mission.
Goal 2: Use our financial model and proven performance to expand our mission beyond Cook County and transform the lives of more underserved young adults.
Taken together, these two goals identify our aim to help more students, by opening new cafes, while sustaining the financial and corporate infrastructure to support that growth. We can already attest to the fact that we are well on our way to achieving our goals!