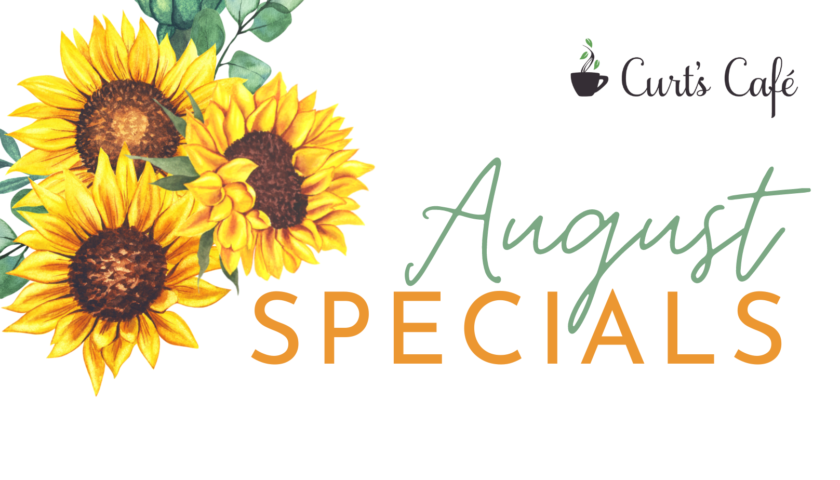 August Specials
Check out our bakery and kitchen August specials.
BAKERY SPECIALS
Peach Pie Scone
Snickerdoodle Cookie
Apple Cinnamon Crumble Muffin
KITCHEN SPECIALS
Philly Cheesesteak Sandwich
Grilled onions, peppers, and beef topped with melted provolone cheese. On French bread with a drizzle of mayo.
Served with chips and a pickle.
Strawberry and Spinach Salad
Fresh spinach topped with cranberries, sliced red onions, toasted almonds, sliced strawberries, and blue cheese crumbles. Served with balsamic vinaigrette.