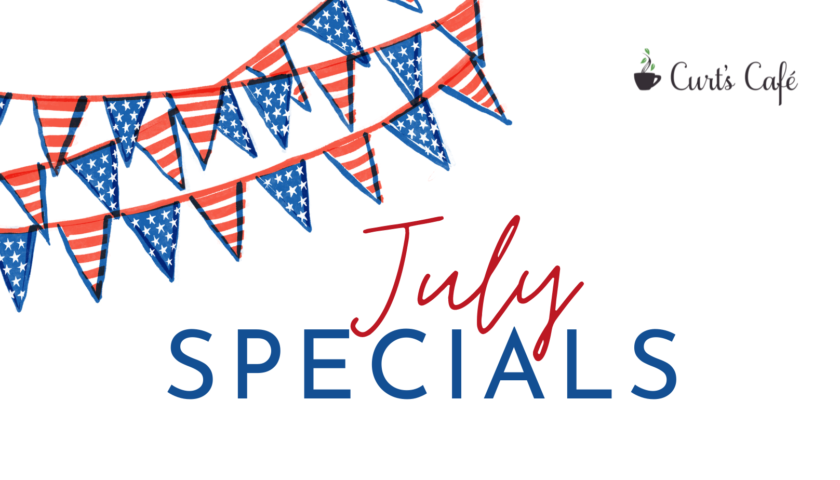 July Specials
Check out our bakery and kitchen June specials.
BAKERY SPECIALS
Blueberry Lemon Scone
Lemon Drop Cookie
Apple Cinnamon Crumb Muffin
KITCHEN SPECIALS
Smoked Salmon Avocado Toast
Hearty sourdough bread topped with smashed avocado, smoked salmon, capers and red onions.
Served with a side of fruit.
Mango Kale Salad
Green kale, cucumbers, tomatoes, red onion, cilantro, diced avocado tossed in our homemade zesty lime vinaigrette.