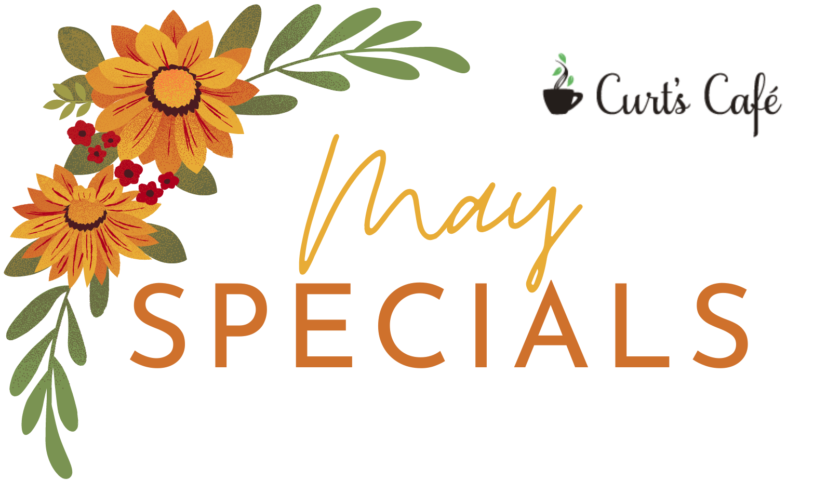 May Specials
Check out our bakery and kitchen May specials.
BAKERY SPECIALS
Raspberry Almond Scone
Strawberry Chocolate Chip Cookie
Sunrise Muffin
KITCHEN SPECIALS
Chilaquiles
Mexican breakfast favorite! Tortilla chips tossed with salsa verde and topped with cream, onions, cheese, cilantro and an over easy egg.
Mexican Chopped Salad
Chopped romaine with roasted red peppers, corn, black beans, tomatoes, mango and avocado tossed with cilantro lime vinaigrette.