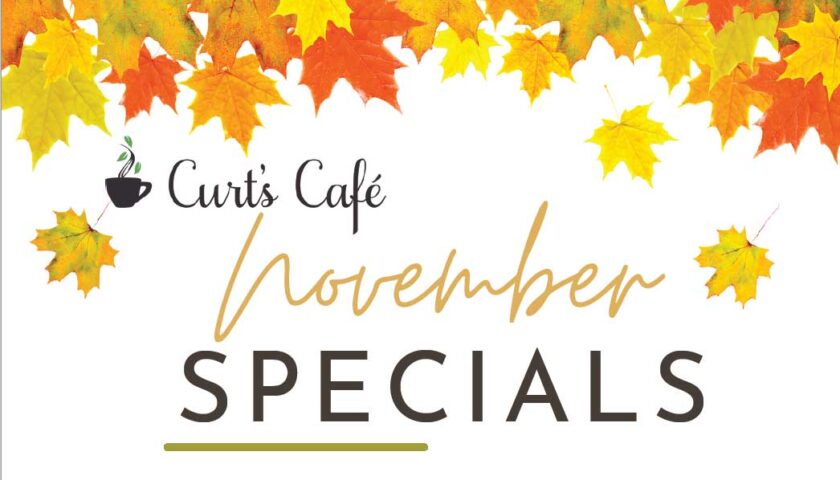 November Specials
Check out our bakery and kitchen November specials.
BAKERY SPECIALS
Caramel Apple Scone
Cranberry Walnut Muffin
Mexican Hot Chocolate Cookie
KITCHEN SPECIALS
Butternut Squash Soup
Roasted butternut squash, vegetable broth, garlic, shallot and butter.
Thanksgiving Chicken Salad
Tender diced chicken breast tossed in cranberry sauce, mayo, celery, red onion, rosemary and thyme on a warm croissant.