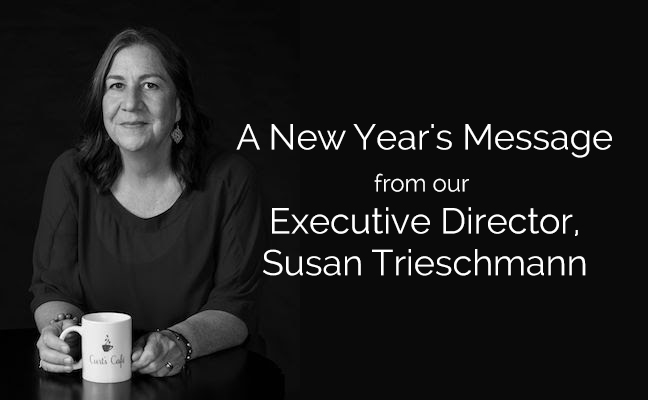 LEADING A GOOD LIFE
I listened to a speaker recently and was mesmerized as he spoke about Leading A Good Life.  He said, "the ingredient to leading the good life was not expensive, not hard to get, not available to only a few, not scarce and there was no talent required". 
As a cook he had me at "ingredient", but I listened closely, and it really made me think of my work at Curt's Cafe.  He said all you must do to live a Good Life is fill your life with goodness, love, kindness, gratitude, compassion, and generosity – which are the real ingredients that makes Curt's what it is. 
Every day I walk into Curt's and feel every one of those feelings – from our staff, our students and you, our customers, and contributors.  The speakers 'secret sauce' was to take risks and test the limits of your goodness.  That is what YOU have done for almost 10 years by supporting our work at Curt's Café!
I am so grateful to all of you for allowing me to live a good (great, actually) life through Curt's Cafe.  Because of that, my commitment to you in the coming year is the last part of the speaker's message – he suggested that you don't just love but you astonish people with your love – and I am committed to continue to show my love and gratitude to all of you in the new year – one cup of coffee, story, hug at a time!
In peace, gratitude, and astonishing love –
Susan Trieschmann
Founder and Executive Director
Curt's Café
Happy New Year from

Curt

's Café!