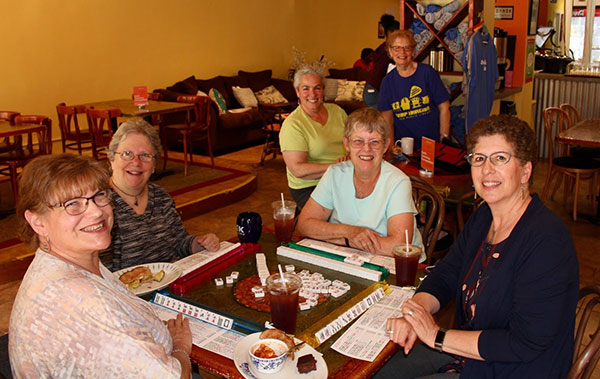 OUR SOUTH LOCATION HAS CLOSED
As of June 1, Curt's Café consolidated its two Evanston locations and will be operating longer hours and serving more young adults at the North Location at 2922 Central Street. Currently, the Café is open until 3:30 PM and by adding late afternoon/early evening hours, more young women (most of whom are attending high school) will be able to attend the program.

According to Executive Director Susan Trieschmann, "We are always trying to maximize the benefits we achieve so that our donors' dollars go farther. Having one location will allow us to operate as efficiently as possible and at the same, we can accommodate more students in the program."
These regular Majohng players at South are looking forward to continue their game at North on the new tables that were purchased just for them to play on!