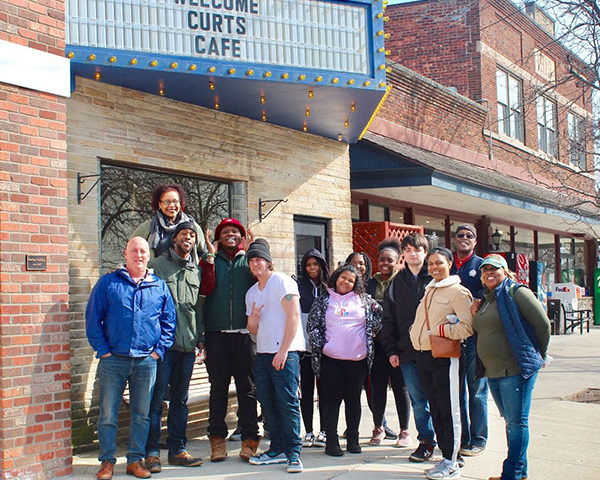 Curt's Student Experiential Trip to Saugatuck
Here is what one Curt's student had to say that captured the day in words,
All day, it was a feeling of being free, out in the fresh air, out of the city.  We weren't judged, hated upon or looked at and feeling uncomfortable.  Just pure joy. 
On March 27th, students from Curt's Café traveled 175 miles to Saugatuck, Michigan to learn more about the coffee they serve customers each day – Uncommon Coffee Roasters. Uncommon Coffee President and owner, Guy Darienzo, was an outstanding host and he educated students about all aspects of coffee production.  He also organized a team building exercise for those who were game – a dune trail run down and along the lake and then 350 steps straight back up.  Curt's students came together as a team and enjoyed a great feeling of camaraderie.