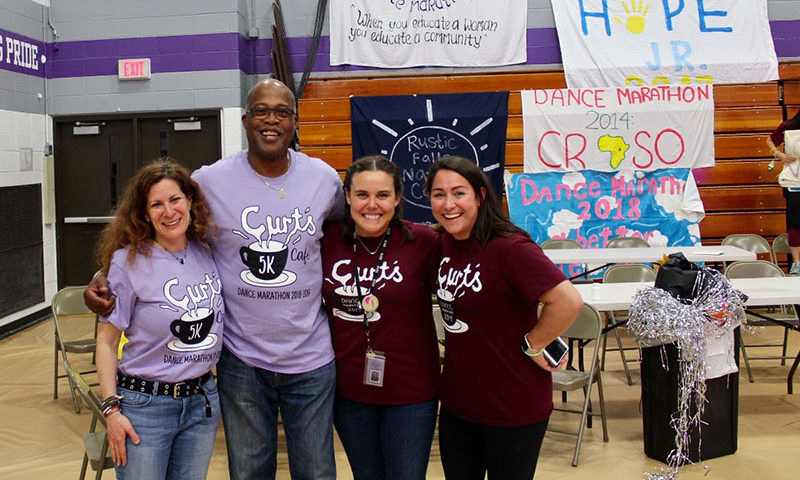 SPECIAL THANKS TO NILES TOWNSHIP HIGH SCHOOL DISTRICT 219
This year, Niles Township High School District 219's Dance Marathon (DM) was a huge success raising money for Curt's Café and the district's Education Foundation.   The culminating event was held on Saturday, May 18 at Niles North High School. p.m.
The yearlong fundraising efforts included: donating money, buying/wearing a DM shirt, donating items/services to eBay, running in the annual 5k race, playing in the ping pong tournament, buying a pie, going canning, selling candy, and simply telling everyone how great DM is…the list goes on and on.
Rick Marsh, President of the Board at Curt's came out to support the event and to thank District 219 for their fundraising efforts.